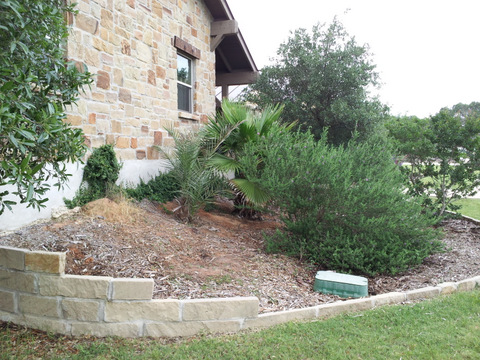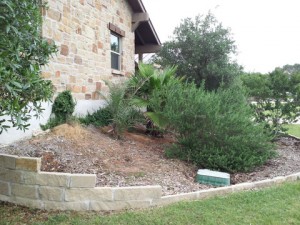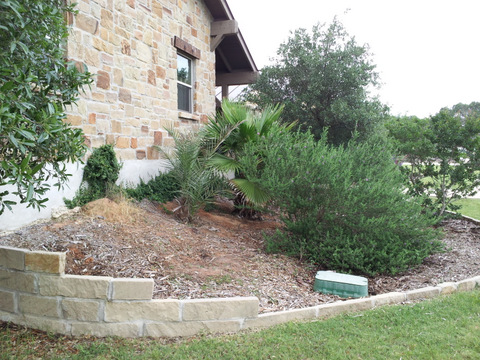 Homes in Texas are often subject to foundation shifting which results in various cracks in the foundation itself, the outer brick walls, and interior features (walls, ceilings, floors, etc.).  For a homeowner does this mean that the house is done-for?  End of game? Sometimes it is end-of-game for a  home, but often NOT.
As a real estate Broker I have shown many homes to Buyers that have foundation shifting problems; I have also represented Sellers who needed foundation repairs or have had foundation repairs performed on their homes.
For Sellers, consider the following:
Be committed to the house; be willing to make the necessary repairs to return the house to restored condition.
Be honest about it and be sure to include this aspect in the Sellers Disclosure
Consult a reputable, mature foundation repair company.  I suggest utilizing a company that deals with integrity and performs
top-notch foundation repair.  The foundation company should:

be willing to provide a free analysis and estimate of costs to stabilize the foundation
provide a transferrable lifetime warranty on the piers and services necessary to keep the home maintained into the future
provide  a Professional Engineer's report (which can be transferred from Seller to Buyer)
provide plumbing pressure check (to ensure that the raising of the foundation has not  caused plumbing problems)
get  good reviews and referrals from its clients; ideally this company will have an A+ rating with the Better Business Bureau
Be prepared to not only stabilize the foundation but fix the cracks and other cosmetic problems that have resulted from the foundation shifting.
Be sure to use a professional mason to properly match and cosmetically fix the cracks in the brick.  Even though the foundation may be stabilized it is still unsettling to see foundation cracks.  These should be cosmetically repaired after the foundation work is performed and the foundation has settled.
Ask your Real Estate Broker or agent how best to price the house and market it given this aspect.  Personally I think  this is a plus for the house and the Seller as they have provided to the Buyer a significant benefit at Sellers' expense.
For Buyers, consider the following:
Recognize that foundation shifting is a typical problem for many homes in Texas, whether in wealthy or modest neighborhoods.  To
completely discard a house, maybe even the "house of their dreams" that has modest foundation shifting, may be a hasty decision.  Some thoughts to consider –
If  the Seller has already repaired the foundation and related cosmetic issues, then one has been blessed.  Some key aspects to understand about foundation repair:

A foundation company will drive piers to "refusal".  This implies that piers are driven to bedrock or some other natural solid barrier in the earth.  This implies that in-comparison to other homes this home's foundation may be more stable and resistant to further movement/shifting.
A foundation company may need to "tweak" or adjust the piers over some period of time.  If the foundation company has provided a lifetime warranty then they will make adjustments to keep the foundation level and stable.  For the Buyer this implies that the foundation should be checked regularly over a period of years.
In some cases, the foundation company is not able to completely raise the foundation to a level condition.  This problem results when the process of raising the foundation to level condition would cause too much structural damage to the house.   A foundation company will assess and make a determination; if so, then they will likely raise the foundation but only to stabilize it, minimizing further shifting.
Ask your Real Estate Broker or agent how best to negotiate the homes' value in order to appropriately make an offer.
Be sure to request and understand the stipulations of the foundation warranty and, if appropriate, contact the foundation company to get clear guidance.
Maintaining the foundation:
Typically foundation shifting problems that occur are related to the soil composition and the contraction and expansion of the soil due to moisture (or lack thereof) in the soil.  The key is to keep the moisture in  the soil consistent.  This is typically performed by utilizing soaker hoses around the foundation.  (See Foundation Maintenance Tips.)
Also see the 'Steps for Maintaining your Foundation'
Personally,  our previous 31 year-old two-story house had a few foundation cracks and I had a foundation company check it out.  They indicated that they did not believe that piers or stabilization was needed at that time.  Several years ago, probably 7-10 years ago, we patched and repainted internal cracks in the walls; since that time no further cracks have been observed.  Also, prior to selling it we updated our walls and there have been no further implications of foundation shifting.  SO, this implies that my foundation was pretty stable.  I just needed to keep the soil maintained and all was well (with God's grace and help).  Cheer up!  There is life after foundation problems…
I welcome comments related to experiences that anyone might have had (or having) with foundation problems.