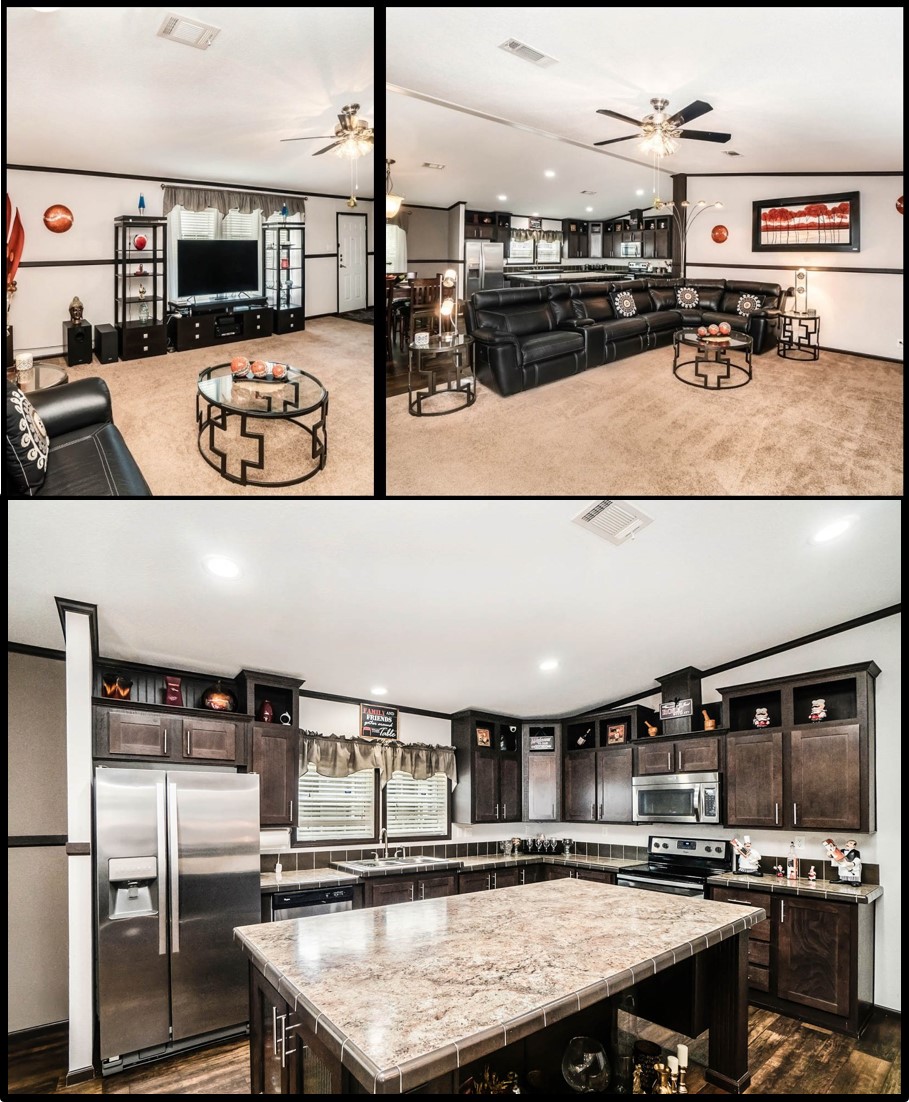 Thanks for visiting this page – I hope that the info below is very helpful – let me know if I can be of more assistance with your manufactured home sale/purchase journey!
I wrote this blog to help others understand a bit more about this unique housing opportunity –
Affordable Housing – why consider manufactured homes in community parks?
I am uniquely qualified to sell this type home – these are some aspects for consideration:
I am licensed to sell manufactured homes – most realtors are not. There is training requirements and a sizeable bond that one must hold to become licensed in Texas for sales (of more than 1) manufactured homes. Manufactured homes on leased land are considered personal property and as-such are licensed and regulated completely differently than residential single-family homes (by the TDHCA versus TREC). My license: MHDBRK00003567
I have experience selling manufactured homes from multiple different subdivisions in the DFW area including Harston Woods, Meadow Glen, Chalet City, Ranger MHP and others.
I utilize maximum efforts to market and sell manufactured homes (actually I use the same approach for all my listed homes – maximum effort). Some of those aspects:

Use of professional photography & virtual staging (including 3d-walkthrough & drone – as appropriate; also, floorplans, etc.)
Use of multiple mediums including virtual tours, photo gallery, marketing brochures
Use of multiple marketing mediums – MLS (I am restricted from listing this type home via Realtor/MLS; however I can still use the State MLS system which syndicates to Zillow and others; also utilize other listing platforms to facilitate this (MHBay; MHVillage; Homes.com; Craigs List; etc., etc.), social media (Facebook, LinkedIn, Nextdoor, etc.) and other advertising
Post sign on property with text lookup info
Open House(s) until sold – this is one of the most effective mediums for selling homes in Harston Woods
Supra (electronic) lockbox on house
Over the years I've collected contact info for many prospective buyers (several hundred), some of which have already purchased in these communities, some of which are still looking or getting prepared (financially) to purchase. This is the first group that I reach concerning new listings coming to the market.

Understanding of the challenges for buyers seeking to purchase manufactured homes via loan – we will need to prequalify all prospective buyers with Credit Human, In Park Lending, ACSI, or other chattel lenders (most all other lenders do not provide loans for non-real property).
Also, for some idea of a few homes that I've listed and sold recently in the Dallas Fort Worth area:
Euless / Harston Woods – HEB ISD (see photos, virtual tour, 3d-walkthrough & features docs):
Fort Worth / Meadow Glen – Keller ISD (see photos, virtual tour, 3d-walkthrough & features docs):
Lewisville / Village North – Lewisville ISD (see photos, virtual tour, 3d-walkthrough & features docs):
Crowley / Chalet City – Crowley ISD (see photos, virtual tour, 3d-walkthrough & features docs):
Arlington / Ranger MHP – Arlington ISD (see photos, virtual tour, 3d-walkthrough & features docs):
Feel free to contact me – I am happy to help!
====================================================================
Whether you're looking for manufactured homes in a Community, or other type of real estate needs – I can help! I am experienced in residential (traditional homes & mfg home on leased land (TDHCA); also commercial real estate including land and all types of commercial properties (industrial, office, retail, etc.). Check out my ratings and reviews: https://www.zillow.com/profile/NMiller999/