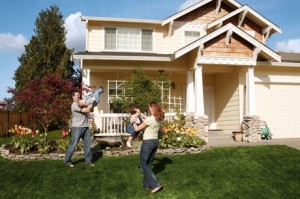 Purchasing a home is a huge LIFE decision!  It may be the home where your children are raised or lifelong friendships or memories are made. That's a big decision!   The current market is very challenging for both buyers and sellers.   Each approach needs special attention and strategies that result in a successful (maximum value with minimum stress) transaction.
See my recent sales & testimony page and/or reviews on Zillow.
Below are some ideas about steps needed to purchase a home.  You need someone with experience, diligence, persistence, creativity, and good 'ole hard work to find and navigate the purchase process.
– How to get started with the Purchase Process
– What can I expect? [Buyer Presentation slide deck]
– Loan Rates and Calculations – contact me and let me help & direct you concerning types of loans that meet your needs (I work with great lenders)!
– Search MLS – contact me and let me customize a search that meets your needs precisely!
Helpful blogs related to purchasing a home and home ownership:
– Benefits of home ownership!
– Home ownership – the American dream!
– Save $200K starting today!
– Renovation trends – ideas to keep in mind when searching for a home!
Also, I have a few Buyer videos as well:
HOME BUYER LOOKING FOR AGENT – VIDEO
HOME BUYER NEXT STEPS – VIDEO
AFFORDABLE LOAN OPTIONS – VIDEO
Need a realtor that is Trusted, Skilled, Tenacious, Responsive, and Professional?