These testimonies are from real people with the same real questions and anxieties concerning a real estate journey that you have.  Like those that gave testimonies below – our sole mission is to make your real estate experience as successful and stress-free as these.   You can also check out reviews on Zillow as well.
See the links above for the Buying or Selling process.  We can help you with your real estate needs as we have for others – send a note through the input form below; it will be our honor to serve you!  
Submit My Testimony about Realty Side by Side here!
Extremely knowledgeable and man of honor!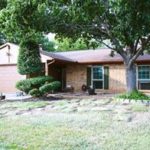 Nick was great to work with throughout the whole home buying process. He's extremely knowledgeable and definitely a man of honor. We went out to look at houses and ended up closing on the one I wanted one month later. He made the whole process way easier than what I was expecting going in so  definitely reach out to him if you're looking to buy a house in the metroplex.
JD

Does what it takes to get the job done!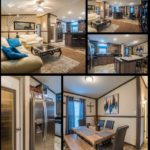 My husband and I sold our relatively new manafactured home. The process is a bit different than the traditional real estate transaction. Nick was thrown some curve balls almost straight out of the gate that he had not dealt with in the past. He's always professional, honest and positive. He'll do  what it takes to get the job done. He successfully sold our home and now he's representing us on our build job. I highly recommend Nick Miller! [amydugan73]
He went above and beyond his duties...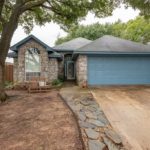 Nick Miller helped my now husband and I find our dream home. We let him know our criteria and he listened attentively. When showing homes, he never led us to a home outside of what we preferred. When I walked into the house we ultimately purchased I knew it was the one. He helped us prayerfully through the process, he kept us (me) positive, he knowing there would be many offers on the home, knowing there would be a few challenges. He helped us with anything and everything that came up every step of the way. This market is competitive and evolving and I was impressed with how well Nick helped us navigate and get through the process all the way to the very end. He went above and beyond his duties as a realtor and would highly recommend him to my friends and family.
JC

He's Awesome!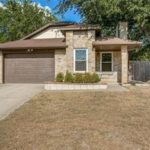 I will recommend him to my family and friends. His Awesome! He's always respond to my text and call right away. I got the answer I needed. I will Definitely hired him again as my Agent.
Cely M

He goes over and beyond...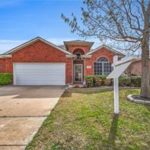 I cannot express how truly blessed we were to have Nick as our agent... we had to back out of a contract at the last minute for reasons beyond our control .. and within an hour of telling Nick...we were looking at houses and putting in offers..., he goes over and beyond and did not let us give up  when we felt defeated! Be actually cares about his clients and makes sure they are buying a quality home. We will definitely use him again(when we decide to sell) and highly recommend him to anyone who is in the market! Thank you for everything Nick we greatly appreciate you!!
Sherri J

The Angel that God used to work this miracle...

I personally chose this realtor over a very good friend of mine, whom is also a good realtor. I chose Nick to represent our family in our home search because of his diligence and persistence in assisting us, well before we were ready to buy. Instead of "Here's my card, let me know when you are  pre-approved and I will be glad to assist you in your home search," Nick Miller won us when he started helping us toward getting pre-approved. We were first time home buyers, but never unaware of what would come next in our process. No step, did we take alone. We closed on our first home in Arlington, on 11/3/17. Nick had been assisting us since January of the same year. He never rushed us to make decisions. He never overpowered us with his persistence. He never gave up on us, due to our lack of preparation. He never said the words... "Come back and see me when... or, "Call me once you have done...." I understand that no Realtor wants to waste their time with buyers who are unprepared, but Nick's patience with our unique situation was unheard of! When we moved in, our 3 -year old was the most grateful! Not a day went buy that she did not say something, to anyone who would listen, about "our new house." One day she asked me, "Mommy how did we get our new house?" I said, "We prayed very hard, we paid a lot of money, and we signed a lot of papers!" She replied, "But what about Mr. Nick?" I was in tears, before I could blink. I didn't even know that she knew his name. I said, "Yes baby, Mr. Nick showed us that house and many others. He helped us so much!" He was the Angel that God used to work this miracle.
Calenthia Isaac
Helped calm anxieties...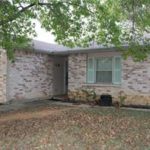 Nick was great with answering questions in a timely manner and helped calm down anxieties. We loved working with him and will in the future if needed!
Brittany McOlin
He went above and beyond...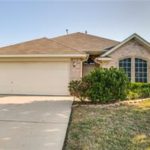 I cannot recommend Nick Miller highly enough! He responded to calls, texts, or emails within minutes! Moving to the area, he went above and beyond when we could not be present to look at a home. He was thorough, always waking on the inside and outside of each home and pointing out any potential  items that could possibly pose a problem or cause trouble in the future. He was great to advise against a home if it was a money pit, even if the online pictures were perfect. I would highly recommend Nick again and again!
Elizabeth Polson
His optimism was contagious...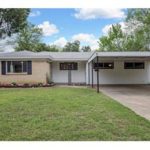 I can't imagine our home buying experience without Nick Miller. Not only is he remarkably knowledgeable (indispensable for us as first time home buyers), but he is extraordinarily caring. My husband and I had divergent ideas about what our dream home would be and Nick helped us find the perfect  home to satisfy all our wants and needs. We had a few hiccups along the way and Nick not only patiently explained in detail the whole process, but his optimism was contagious and gave us hope when it seemed we may not get our dream home. He really was in our corner and went above and beyond to advocate for us to the seller and I don't think we'd be in this particular house without Nick. I sincerely can not say enough about what a wonderful man Nick Miller is and would highly recommend him to anyone in search of a realtor. Our daughter looked forward to seeing "Mr. Nick" so much that we've joked we will have to buy a vacation home just to see him again.  Kathryn Gunter
Kathryn Gunter

Nick was and truly has been a blessing...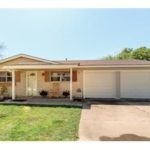 I worked with Nick on looking for my first home. I did not know anything about home buying but Nick, on more than one occasion, risked being late for other functions to take the time and explain more of the process that I needed to know but parts that I wanted to know. Nick was and truly has been a blessing in finding me a home as well as being there throughout the entire process. He always took my calls and made sure to get back to me as soon as he could. I have never met a more diligent realtor. I would recommend Nick to anyone looking to purchase or sell a home.
Jonathan Fisher

Rare Old Fashioned Honest Realtor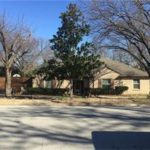 Nick was a breath of fresh air. He is extremely honest and upfront, also very responsive. You will find, with most realtors now days you have to peel back the layers to find what you are really getting. Not with Nick. Nick is an old fashioned realtor that presents facts and solutions, rather than working off of sheer emotion. He is extremely knowledgable and is as trustworthy as they come. There were several instances where something would cross my mind late in the evening, and Nick was a phone call away to help figure out a solution, no matter what he was doing. If you're looking for someone who is an honest, Christian, experienced, "straight shooter" realtor, look no further.
Cameron DeRouen

A great communicator...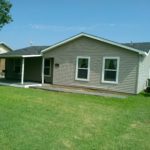 Nick was one of best communicators I've ever had the privileged to work with. Nick was very fast and was constantly updating me throughout the sale of my home. Nick even gave me regular updates while he was out of town on a trip he had planned before I retained him. Nick went above and beyond at every step, so much so that even the buyers were impressed (which is hard to do and goes a long way in making the process go smoothly). His knowledge of homes helped me get the house staged and cleaned appropriately, priced appropriately, and multiple offers (over asking price) within days of listing. I highly recommend Nick to anyone needing to buy or sell a home. 
AD (2016)

Doesn't ever leave you hanging...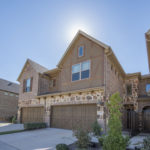 Nick is a great realtor. He helped me with the purchase and sale of my home. Nick is very good at communicating, doesn't ever leave you hanging to wonder on your own through the process. He gives great insight on what he would do in different situations, but also, isn't at all against allowing you to take the reigns. He will always be a great friend and my realtor for years to come. I would highly recommend him to anyone (new or experienced buyer). 
DS (2016)

Customer's best interests at heart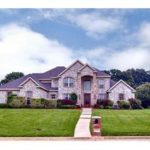 We worked with Nick on both the purchase of a new home as well as the sale of our old home. Nick went far above and beyond his duties as a realtor to make sure we were satisfied. I cannot even begin to describe how pleased we were with using Nick for our real estate needs. He is incredibly knowledgeable, professional and truly has his customer's best interests at heart. I would strongly recommend Nick Miller and Realty Side By Side for all your real estate needs!
Alan Dean

Superior, Thoughtful, and Thourough Service
I am so happy the the Lord put Nick in my path. As soon as I first mentioned that I was buying a house (while I was training him) he already gave me a ton of information to be mindful of. I switched from a different realtor to Nick and from there everything made so much more sense.
Nick sent me several documents and spent quite a lot of time going over every step pf the process with me. When it came time to house hunt and put in offers he made sure I had all the information on that property and other comps for the area. If I found a property he would usually take me there that same day and we spend several hours searching for the perfect home!
My favorite part was not only his service to me, but also to God. We put God first in every step of the way and always trusted that He would provide the right opportunity!
With God's favor and Nicks amazing abilities we found my perfect house!
Words cannot describe my satisfaction!
Whether you are buying or selling your home, Mr Miller is the Expert to help you.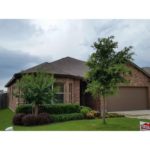 We put our house up for sale as "for sale by owner". Mr. Miller contacted us and asked if he could bring a potential buyer. We welcomed him. He ended up offering us guidance and he made sure that we understood every step of the process, esp. since we were uncertain of some things. He took the time to explain everything in detail. He made the whole process run smooth. He kept us informed every step of the way. Mr. Miller is very honest and trustworthy. We highly recommend him whether you are buying a home or selling your home.  (2016)
MICHAEL HUFFENBERGER

Very professional...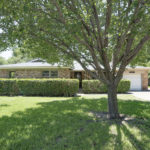 Nick helped us sale our house. He was very prepared, professional, honest and to the point. Responded promptly to all emails, text and phone calls no matter the time. He surprised us with a higher than expect sales price due to his extensive research on comparable sales in the area. We are extremely happy with all the work he did with the professional photographer, open-house set up and through contract negotiation. I would recommend to anyone looking for a great realtor! Thanks Nick! (CL/2016)
Very Outstanding...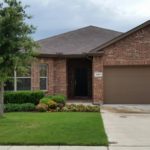 Nick has and continues to be such a great agent in my home search and now in the execution of the contract and logistics. He is a great Christian and brings that into his business, which makes him very outstanding in all that he does for his clients. (AS/2016)
Very thorough and passionate...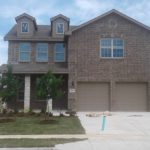 Nick Miller is an amazing realtor. He is very thorough and passionate about his job. He truly cares about his clients and does everything in his power to make it as seamless as possible. My husband and I went through the new home building process and looking back we cant imagine doing that without   Nick. He is a man of God and even prayed with us when we started and throughout the process. I can not say enough about the service we received. He comes highly recommended.
KM (2016)

Detailed, knowledgeable and extremely honest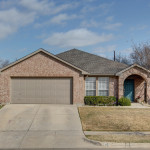 Nick is the best realtor I've ever dealt with. He's detailed, knowledgeable and extremely honest. He listed and sold our house in less that 3 days and he negotiated thousands of dollars of free upgrades from the builder of our new home. In short, he is awesome.
Eric Little (2016)

You are so Awesome!!!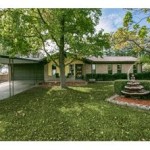 I want you to know that you are so Awesome!!!!!
Thank you for always looking out for us!!!
You are everyone's "hoped for kinda realtor!!!" Just want you to know your hard work never goes unnoticed!
Praying so many blessings over you,
Brian E (2015)

Went far beyond...!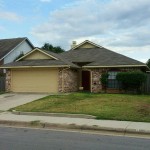 WE BOUGHT A HOUSE!!!
I still can't believe it... God is SO GOOD!!!
I wasn't going to post it but, heck we've gone through a lot to get where we are!!
THANK YOU Nicholas Miller & Melody Dunn Miller with Side by Side Reality!! You guys truly went far beyond being our realtor, in guiding us through this process every step of the way, being a friend, & helping us to find what we really needed in a short period of time & even with some delays you helped us work through it all! This NEVER could have happened without first God's grace & love, & second your knowledge, expertise & willingness to go exceedingly above & beyond!!
Finally, thank you for all of the prayers & support that made this possible!
We're happy to be home... & for what the Lord has in store for our family next!
Kyle Reed & Brandie Nealey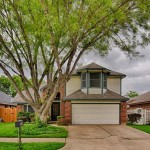 My husband Wayne and I loved working with Nick in buying our 1st home. We loved that he prayed with us from start to finish to find the house God wanted for us. Nick truly cares for his clients and goes over and above helping them find the best house. We looked at many houses and in each one he thoroughly examined every detail for us. He even climbed in the attic of a few of them. He also took the time to explain the whole process and guide us through each step as we knew nothing coming in as 1st time home buyers. We are truly grateful for his help and guidance in buying our 1st home!
Stephanie Schroeder

A valued consultant
"You are very good at it [real estate] and think beyond the house sale to so many other aspects of the experience and beyond. You've become a valued consultant as well because of your relationships with quality people."
MB

Providing the highest quality service...
I cannot praise Nick enough for his responsiveness, attention to detail, and good 'ole work ethic. Like a dog with a bone, Nick is tenacious in providing the highest quality service in pursuit of the goal: buying and selling a house. Our house was challenging to sell, due to its location and price compared to the neighborhood, but he got it done! Now we are building a home and Nick has come alongside to negotiate and work the best deal for us. He takes his responsibility as our representative very seriously. I have never (I will say this again), NEVER, had a more responsive realtor than Nick. He responds by phone, email, text almost instantly. He is very prepared and offers information regarding every question, willingly and without hesitation. Even if he doesn't know the answer, you can bet he will get one right away. Also, unlike other realtors, he provided monthly status updates with all the work/ costs that he incurred on behalf of our sale. I was truly amazed at the service provided and cannot recommend him higher. If you are looking for a great experience, get Nick on your side.
One more thing that I thought was extraordinary - Nick has reviewed all the contracts, all the correspondence, every detail, offering assistance where ever needed. He creates schedules to make sure we don't miss any dates. He coordinates with all the parties. (For example, on our new house purchase he has coordinated with the surveyor, the well drilling company, the builder, etc. etc.) He eliminates your worries by providing information, information, information which ultimately provides a sense of well being and security in a process that is foreign to us.
Rick Miller
Elijah Tooling
My Realtor for years to come...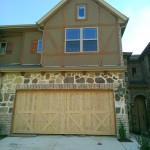 Nick,
I would like to thank you for all your help during this process. You have been such a blessing throughout. I know I have been anal at times, and sometimes rough around the edges at others. Weirdly enough, I believe I have not only met my realtor for years to come, but also, a friend. You were actually one of the first people I called while I was in the hospital. I knew how much strength you have and how close you are to god...
DS

Dear Mr. Miller,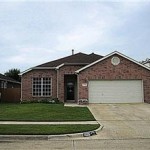 This is our very personal Thank You note, to you Nick, for all the things you did, still do and will do for our new home and family.
You are indeed our worrier, the greatest supporter, our individual encyclopedia, our educator, moderator and above all a lovely soul, we are now calling Friend.
Buying a home Nick, is a wish, something we dreamed of for a while, from that inception seed to actually receiving the keys to our new house, the process in its entirety would have eaten us alive. At times, me and Silviu felt we are facing a tornado that can throw us in all directions, but things did not happen that way…you know why?... because our base was remarkably cemented in your many years of accumulated knowledge, your long hours of dedicated time to our cause, in your unlimited resources, in your undivided personalized attention.
Nick, so many amazing statements can be written about your persona, so many facts I can expose about our journey, but there are a few circumstances that stand above all I must thank you for them, again. Allow me to remind you what I am talking about, I am sure it will bring a smile on your face, if you are to go back on the memory lane.
Do you remember when we were in ,what I like to call " Courtship" mode, we bothered you with so many questions, we turned you up, back, side, up again, just to make sure you are the one we wish to have as a representative? And after you answered all of our inquiries, some of them placed at 1am,or 5am, after you thought us so many things about the process, we told you we have to wait because of some obstacles. Probably not a big deal to many others, things come up all the time, but what I ought to mention is the astonishing professionalism you displayed during that time, you wrote a Thank You note, prayed so we can take the right decision, and most importantly you maintained an open door if we are to move forward. To be honest, probably if you would not have done this, not care so much, not be so mindful I would not trust you at all, but the fact you started polite, attentive, even when we pulled back demonstrated your character tenfold, more that finding a home the next day.
Something else Nick, something shocking to be straightforward, I never dreamed of seeing such a display of work ethic, especially in this society of money hunger and deceive. Let me refresh your memory: The seller's realtor changed the term of the contract stating we have to pay the survey, when we were assured the other party will be responsible...well even though it was our error for not reading all aspects of the proposed material....You took ownership over that mistake and assume fault...why? ...because that is what you accept as true , you are sincere to your core values, and you will not bend your integrity, and this is what makes you "Unique" in this world and exceptional to us.
So even though, me and my endearing husband, faced this "Tsunami " called mortgage rules, title company, inspections, underwriter regulations, warranties, mandatory contracts, insurance guidelines, repairs, bank transactions ….we had no fear of failure because you were in our corner, aiding us relentlessly, patiently and absolutely.
We thank you and we will always be grateful for the fingerprints you left in our life. We will never let you go. Forever.
Silviu & Ioana Avram
Silviu & Ioana

Such a relief...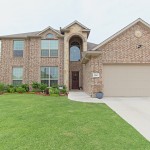 Nick, thank you so much for your help in selling our home. With our pending move overseas, it was such a relief to not worry about the "what next" process. You walked us through each phase and you kept us in the loop on each step. There were no guessing games or unknowns and you were always upfront, precise, and a wealth of real estate knowledge. Thank you again for helping us sell our home quickly and for top dollar. You are amazing!
Kim S.

Diligent and helpful...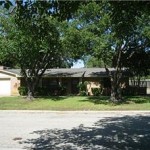 We are so thankful to Nick Miller for being so diligent in helping us find our new home and being such a great partner in our search. Nick is very aggressive in finding homes that met our criteria and made the transaction so much easier by keeping us informed of what to expect. He negotiated a great deal for us and walked us through the entire process. We would recommend to anyone buying or selling a home as he is never more than a phone call away.
Johnny R

People like you...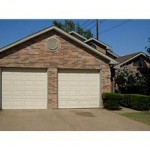 Thank you for your knowledge, time, prayers and friendship. We appreciated it so much!
I have told everyone I know how great it was working with you and how much we learned, post it everywhere!
J & A

Thank You
We just really want to Thank you and Melanie for EVERYTHING you guys did for us. Our friend is going through the house buying process now and her realtor is not informing them of important dates, things to sign or look for etc. They didn't know what "option period" meant. (I TRIED to convince her to call you!!!) We really just appreciate all your knowledge and time explaining things to us. I have been helping out our friend and showing her your notes and emails and I know she's hitting herself in the head for not calling you. Thank you! Thank you! Thank you!!!
P.S. We LOVE this house!!!
JP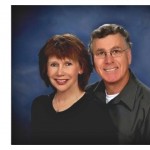 Ginny and I were truly blessed when Nick Miller was recommended to us as a partner for our home search in Texas.
While he tirelessly escorted Ginny to numerous home showings in the area, Nick kept me updated over the phone as I could not leave Omaha during this time. He was always responsive, attentive and listened. I felt as though I was in each home with them as Nick described the upside and downside of each property as though he was buying it for himself to live in.
Not only was he professional in helping us through some difficult problems during our "close" closing process, he is an excellent negotiator and helped us get the biggest bang for our dollar. Nick knows the real estate business inside and out. He always acted in my best interests and was completely candid and honest in all dealings
I would most definitely recommend him to anyone needing to buy or sell a home.
Mike & Ginny

Thank you for your great service to us, you were patient and shared your knowledge making house shopping fun!
GW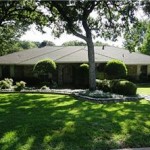 You did a wonderful job for us…. Over and above what was expected and we really appreciate it!
MW

"I am so grateful to Nick who helped us to close own our home last week. Not only was he professional in helping us through some difficult problems with titles and tax liens, etc. , he was also a good friend who encouraged me along the way. Thankfully, everything worked out, just the way Nick said it would. I would definitely recommend him to anyone needing to purchase a home."
JP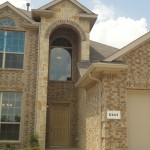 "Thankful for our wonderful realtor, Nick Miller, who not only prayed for us to find our dream home, but fought for us to get exactly what we wanted at an amazing price! Because of his diligence and patience, WE GOT THE HOUSE! We highly recommend Realty Side by Side, to ANYONE looking to buy or sale in the Dallas/ Fort Worth areas… YOU WILL NOT BE DISAPPOINTED!.
Kim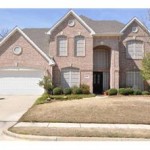 "Very Professional! Great Service! Honest! Extremely patient and Reassuring! And now a good friend!"
RL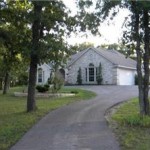 "Thank you for the lovely plant and especially for helping us find our new home. The more time we spend here, the more we love it. Having it is a blessing and we are so grateful for your help."
H & C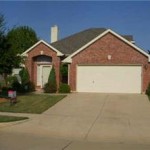 "Nick is not only a great Christian…but an honest business man."
Brenda

"Wonderful, awesome, amazing! PATIENT on both ends, selling and buying. So glad we had Nick to walk us through everything and praying with us over our decisions! By the way Nick, I LOVE MY HOUSE!!!"
EW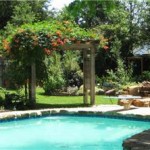 "Thank you for EVERYTHING! I have never had another agent take such a personal AND prayerful interest in a home. You have been a blessing!!!"
Elaine

"I want to thank you for all you have done in the sale of the house: your patience, persistence, and prayers. I know sometimes I was not the best client to have, but you stood firm with a positive and faithful attitude."
Leighanne

"Including prayer in the process was very refreshing. We really liked how up front and honest you always were. We were also impressed with how much time you invested in looking on mls and previewing homes for us. It was great to have Melody there too! Your patience with us was much appreciated. The little things you did for us were great including giving us water, printing out an extra copy of the mls sheets, and meeting with us at sometimes late hours. Thanks for your flexability.
AJ

"Melanie and I feel we have been blessed to have met you and Melody and this whole experience has been relatively stress free and exciting. Above, all we admire your honesty and integrity and patience. You can probably use these qualities to distinguish yourself from the other realtors.
To me – in a biased way – it is probably due to the Christian experience – as when one has a comfortable relationship with Christ, it manifests itself in the way we conduct ourselves and how we live our lives."
Robert

Let's Get Started!  Tell us how we can help with your real estate journey?
[contact-form-7 404 "Not Found"]