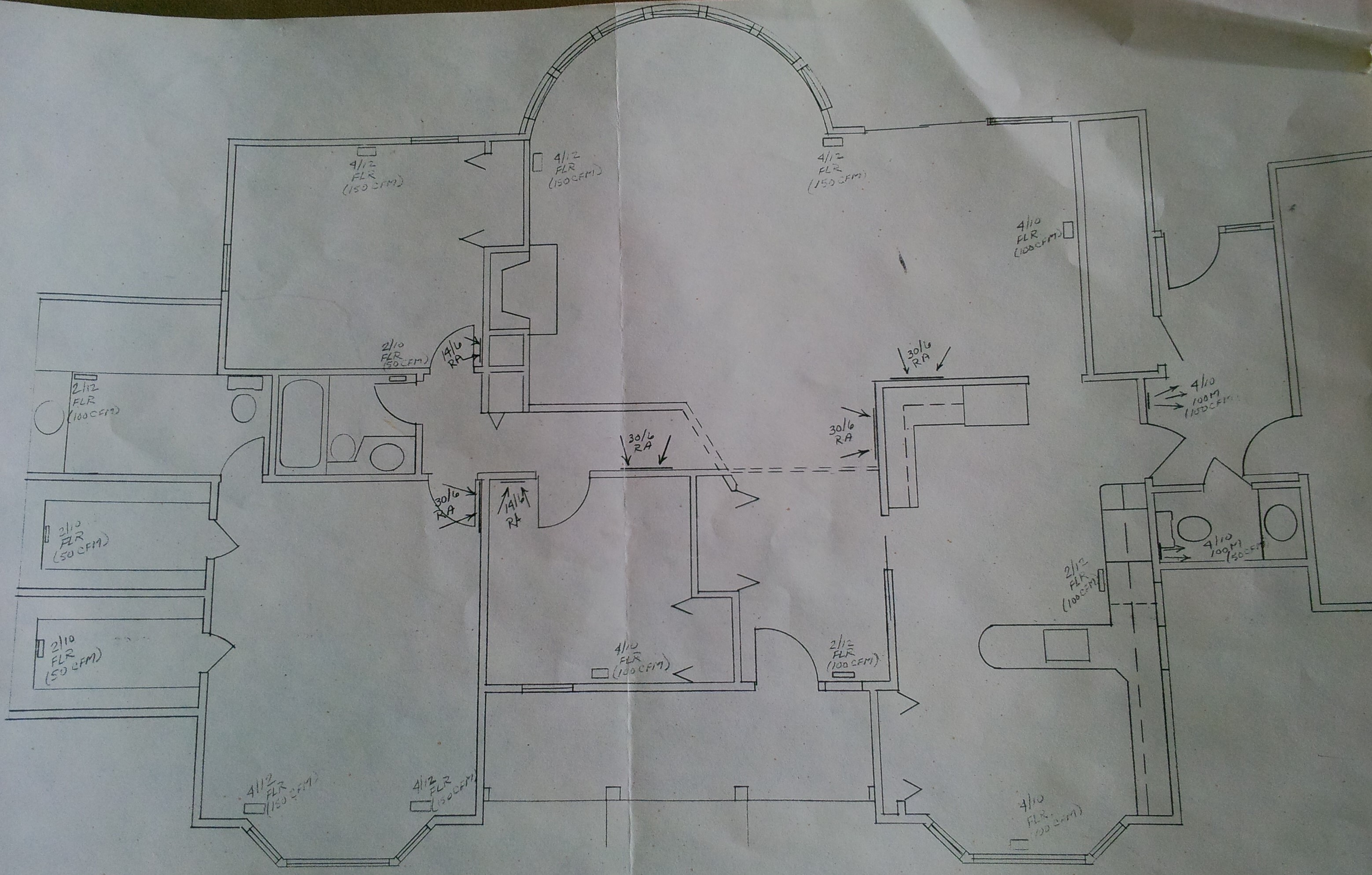 This is the third of several blogs related to the new build home process – to review the previous blog – https://realtysidebyside.com/2015/03/08/the-new-build-home-process-and-its-challenges-2-of-x-2/
The Design Phase [for fixed floor plans with *some* flexibility to tweak]
Each builder is going to have levels of flexibility as related to the design and ability for a Buyer to 'create' the floor plan and overall design of the "home of their dreams".  For some builders there will be a fixed set of floor-plans from which the Buyer can choose with few options to change; others will make possible a completely custom design where everything is designed based on the Buyer's specifications; and other builders will provide some level of customization between these two extremes.
Thus a key question to ask yourself first – how much do I want to be involved with the design of my house?  Do I want to specify every detail or would I rather let the builder provide me a 'best fit' for my needs [with maybe some flexibility to tweak]?
When you have the answer to these two questions – then give consideration to what builder to choose.  Whatever your decision – make sure that the builder you choose is aligned with the level of specification that you yourself wants to provide.  Keep in mind the following:
Typically the lot/land [location] where you want thehouseto be built will drive some large part of this decision. In some cases the builder owns the land and thus if you want that land/location you'll need to settle for that builder.

Where there are multiple builders building in a particular subdivision – then be sure to interview each to understand the degree to which they will be willing to allow you to specify the design. Also, be sure to review and compare the home finish-out, amenities, costs, etc. between the builders.  Choose the builder that aligns with your decisions above and meets your needs for finish-out and pricing.
If you're planning to purchase the land yourself, then your options are significantly greater for the type of builder to choose. You'll want to review the builder's homes for all the aspects mentioned above; finish, amenities, pricing, etc.; compare and decide.

Note there are two types of new-build homes in a subdivision where a builder owns the land – homes that are already built or mostly built [called 'spec' (short for speculation) homes] and new build [where very little may be completed or the home has not started build; the Buyer has many more options to choose colors, stone, brick, floors, counters, etc. for a new-build vs. spec home].
If you decide to select afixedfloorplan with ability to tweak – be suretoevaluate very closely the dimensions and sizes. Do everything you can to walk that particular floor plan if at-all possible.  Even if you have to go to a different subdivision for that builder – itwillbe important to familiarize yourself withthatfloorplan and make sure that you want it.

Be sure to understand number beds, baths, dining, living, study/library, etc.
Be sure to measure the garage and MAKE SURE that your car(s) fit
Be sure to measure rooms (or get dimensions) if there are particular pieces of furniture that you can't part with (such as great grandma's dining room table that is 10' long) or appliances you intend to bring to the house. Make sure things will fit.
Be sure to count the number of cabinets in the kitchen – are there as many or more than you have now?
Be sure to establish how much storage is provided with the home – closets and walk-in closets; storage rooms; pantry; built-ins or cabinets; attic or other storage. MAKE SURE that there is enough storage for your needs.
Determine if there are floorplan options – for instance for a single floor home – is there an option to add a gameroom up (making it a 1.5 story home). Often there are various add-on options for covered patios, porches, extended areas (such as a 3rd garage space), balconies, fireplace, etc., etc.
Usually the builder will allow certain options that are 'standard' while other options are 'upgrades'. Be sure you understand the difference – sometimes it is in the quality of materials (such as engineered wood floors vs. hand scraped floors; higher quality carpet; type II granite vs. type I granite; cabinet quality; etc.); sometimes it's in the colors (certain color mortar is considered an upgrade for instance); sometimes it's in the prevalence of an item (for instance, the 'platinum' plan may provide wood floors in 5 rooms while the 'gold' plan only provides in 2 rooms); sometimes it's related to the customization (providing 36" wide doors for handicap accessibility); for higher quality appliances (e.g. double oven); and the list goes on and on.  One needs to not only understand the difference in quality but in price.  Some things can be performed after build (such as replacing Formica counters with granite) so one could save on the initial build and upgrade later.  However, some thing's can only be performed during build (such as our example above – wider doorways for handicap accessibility).

Usually there will be at-least one (or more) meetings with the builder to review the floorplan/architectural design and 'redline' the design. That is, to tweak within the bounds of what the builder allows to change.  Make sure your realtor is with you for the 'redline' meeting(s).  Get their input on your design decisions as one day they may have the opportunity to sell the house!  They can help you understand marketability implications for the design and features that you choose.
Pay close attention to the contract provisions for 'change orders' – the ability to change the design after the redline meeting(s). Sometimes these come with penalties or minimal requirements for the Buyer to purchase the cost of the changes up-front.  Sometimes there are only a certain number of change orders that can be approved.  Be very careful about change orders and understand their implications.
Coming soon the next blog –The Design Phase [for fully custom designs]