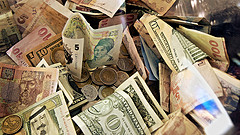 I was just talking with someone recently about investments (stock, REITs, real estate, etc.) and it occurs that for a homeowner one of the best investments they can make (if they do it smartly) is to maintain/update their house and continue to make it attractive for their own pleasure as well as for future resale opportunities. This article makes some real good points about when to DIY and when to look for a professional.
One important aspect is to keep track of your home's value in its market. If you need help to understand the current value of your home – give me a call!
8 Essential Do's and Don'ts of remodeling
Home values keep going up in Texas – SO, it just makes sense to keep your house in tip-top shape – it's a great investment!