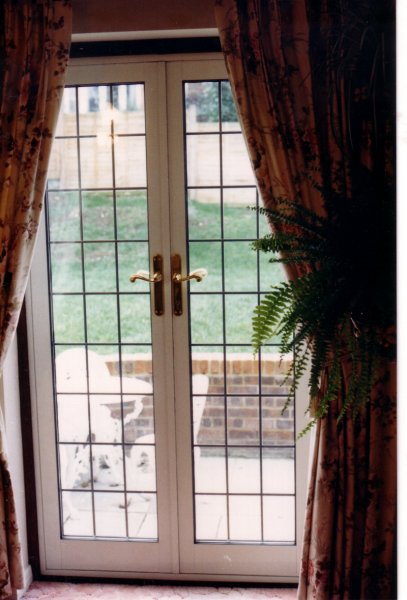 I got a good question the other day and wanted to share – someone I know has a pool outside of the master bedroom and an exterior door that exits to the pool patio.  The question was – would it hurt (or help) the value of the home to remove the exterior door and a nearby window and replace with a double French door?
So, this is actually one obvious question, and one latent question.  The obvious one is that asked, the not-so-obvious (latent) question is, what if I compared the costs of this upgrade with other types of upgrades – which would give the most return-on-investment?
First, from an ROI perspective, would it be better to spend the same money on something different that would give the most return on investment?  Yes, probably so.  I have a blog written about this very aspect – "Stop!  Better check that ROI before performing that home upgrade…"
But the person didn't ask me that question.  They were interested in the impact of making that particular change.  I believe the change would be a value-add to the house, given a more picturesque entrance to the pool patio, however the value of the house will not likely be increased by the full cost of the upgrade.
In my mind the key question that needed to be understood was – whether the loss of the window would complicate whether the room would be considered as a bedroom.   Believe it or not, there is a technical definition of the aspects that constitute a bedroom.  SO, from an appraiser's perspective it's important not to make a change that would render the room something other than a bedroom.  (For a master bedroom this probably would never be a question as it has the master bath to help distinguish its purpose, but for a standard bedroom, this would need to be considered.)  The loss of a bedroom is a huge detractor from the overall value of a home.
Here's a great explanation from Bob Vila's site about the importance of the bedroom definition.
http://www.bobvila.com/articles/406-what-makes-a-room-a-bedroom/pages/1
It becomes important to check the building codes for the area where one lives, just to make sure.  Here's an example from Arlington, Texas.  From the Arlington Uniform building code –
"Every sleeping room below the fourth (4th) story shall have at least one (1) operable window or exterior door approved for emergency egress or rescue.  The units shall be operable from the inside to provide a full clear opening without the use of separate tools.  All egress or rescue windows from sleeping rooms shall have a minimum net clear opening of 5.7 square feet.  The minimum net clear opening height dimension shall be twentyfour inches (24″).  The minimum net clear opening width dimension shall be twenty inches (20″).  Where windows are provided as a means of egress or rescue, they shall have a finished sill height not more than forty-four inches (44″) above the floor.  (Amend Ord 04-009, 1/13/04)"
The key is really going to be whether an Appraiser considers it a bedroom.
http://www.housedetective.com/2007/10/19/requirement-for-legal-bedrooms/
Based on this article a bedroom needs to have a window, however, when I checked back with Barry Stone (House Detector) he indicated that the French Doors would serve the appropriate purpose and no issues.
Just something to keep in mind when making changes to your house.  Always keep in mind the ROI and full implications of making a change.  Also, don't forget to check those city permits.  The change you have in mind may need to be approved by the city, the HOA, or your spouse!
I would be honored to help you with your real estate needs and happy to explain tax benefits and other aspects related to financing a home or investment property. Just give me a call or contact me.
*Reference – http://www.edinburghsashwindows.co.uk/french-doors.php