"Life beats down and crushes the soul and art reminds you that you have one." [1]
Green design is more than just the lumber of construction, or utilizing Energy Star, or other popular green features.  It is about incorporating into the home design the "soul" of green – that is, when we think about God's creation and do the best by it; sustainability, recycling, energy efficiencies; these are just the starting point…
If you haven't read the previous blog(s) related to green design please see the previous blogs.  For those that have the opportunity to start fresh with new home construction, additional thoughts about green design[2] –
 Landscaping – Use native plants.  Design water-thrifty landscaping with plants with similar water needs grouped together.  Preserve existing trees and vegetation or replant.  Trees, hedges, and shrubbery block winter drafts, and cool summer breezes.
Water management – Include water catchment systems and greywater usages systems.  Manage runoff from storm water.
Energy efficiency – Design a tight building envelope and install an energy efficient HVAC system and appliances.  Consider energy-generation equipment like solar photovoltaic roofing.
Recycling – make it easy to recycle household waste.
Certifications – consider the benefits of certifying the house as a 'green' home and consult design guidelines for certifications, such as LEED, NAHB Green Certificate™, Energy Star, airPlus, Earthcraft™, and others which publish design guidelines – required and optional – for earning the certification.
Future marketability – Consider the future marektability and resale value design to maximize short- and long-term appeal.  Having an energy efficient home will certainly compete better when it's time to sell.
Architectural appeal – Harmonize with the architectural style and heritage of the community.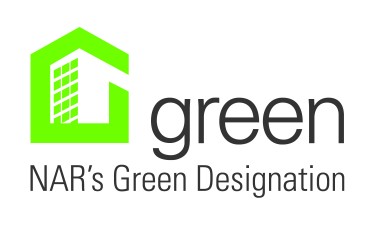 [1] http://en.wikipedia.org/wiki/Stella_Adler
[2] portions from: p13, 'Green 200: The Science of Green Building', 2011, Green Resource Council of the National Association of Realtors®
I would be honored to help you with your real estate needs and happy to explain tax benefits and other aspects related to financing a home or investment property. Also, I'd love to discuss these 'green' aspects and help you understand what the implications of energy efficient design and construction might mean to you as you search for a new or existing home.  Just give me a call or contact me.
There's Green in Living Green™